Quality 4.0
Every single phase of our production process is interconnected. Professional figures with a high level of specialization and advanced industry technologies interact and collaborate in real time for the same goal: to zero the error threshold and produce results optimized in processing time and cost.
As an Industry 4.0 partner, we work alongside advanced digitization systems to be able to guarantee a product with high quality standards.
Our management of corporate Quality begins with the careful search and selection of the people who make up the team, and grows along with theupdating of their skills and abilities. Becauseautomation to be effective must be guided, with technique and precision.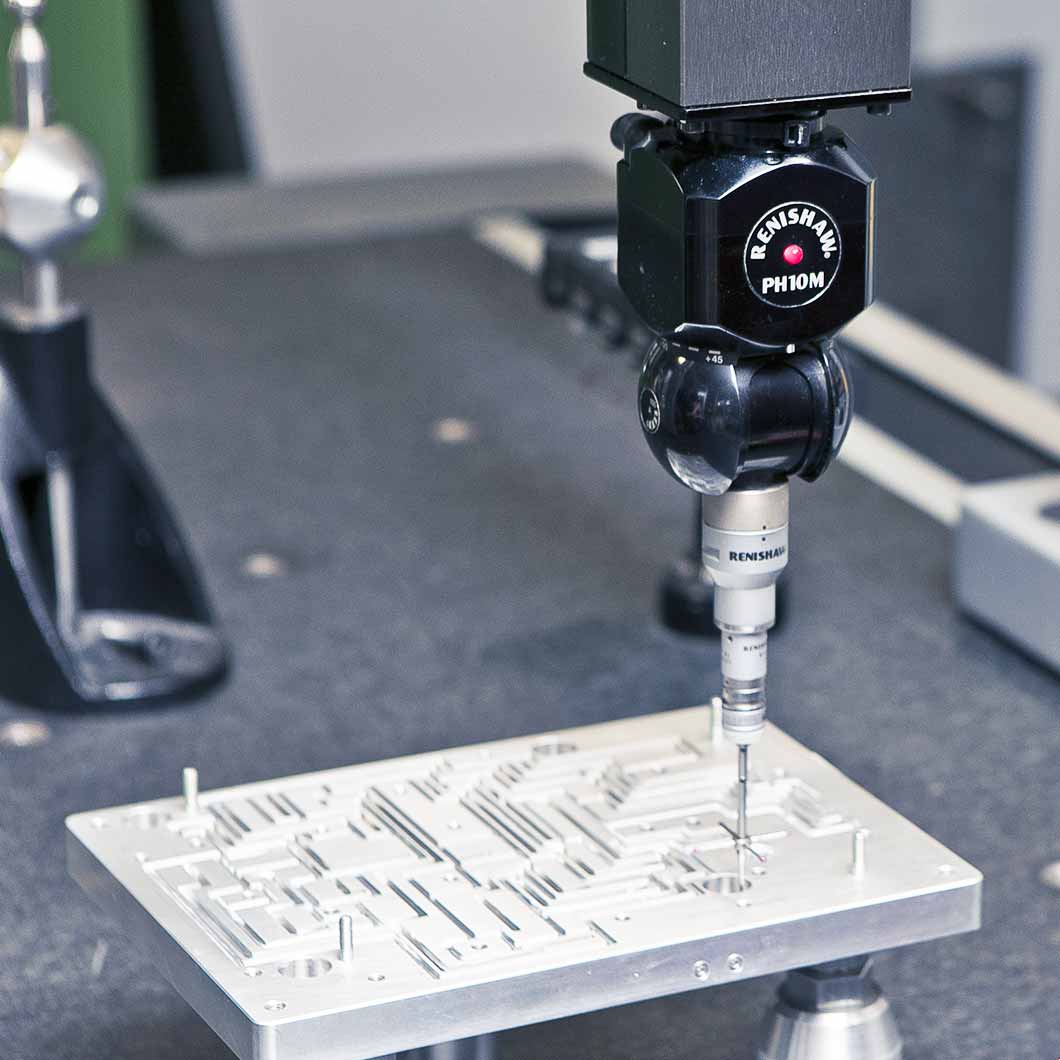 THREE-DIMENSIONAL PRECISION CNC TOUCH PROBES
The quality of our work lies in the dimensional checks we perform on every part we make before it is used. Enabling us to offer a product with certified quality performance are electronic control equipment and state-of-the-art measuring instruments, such as CNC precision three-dimensional touch probes.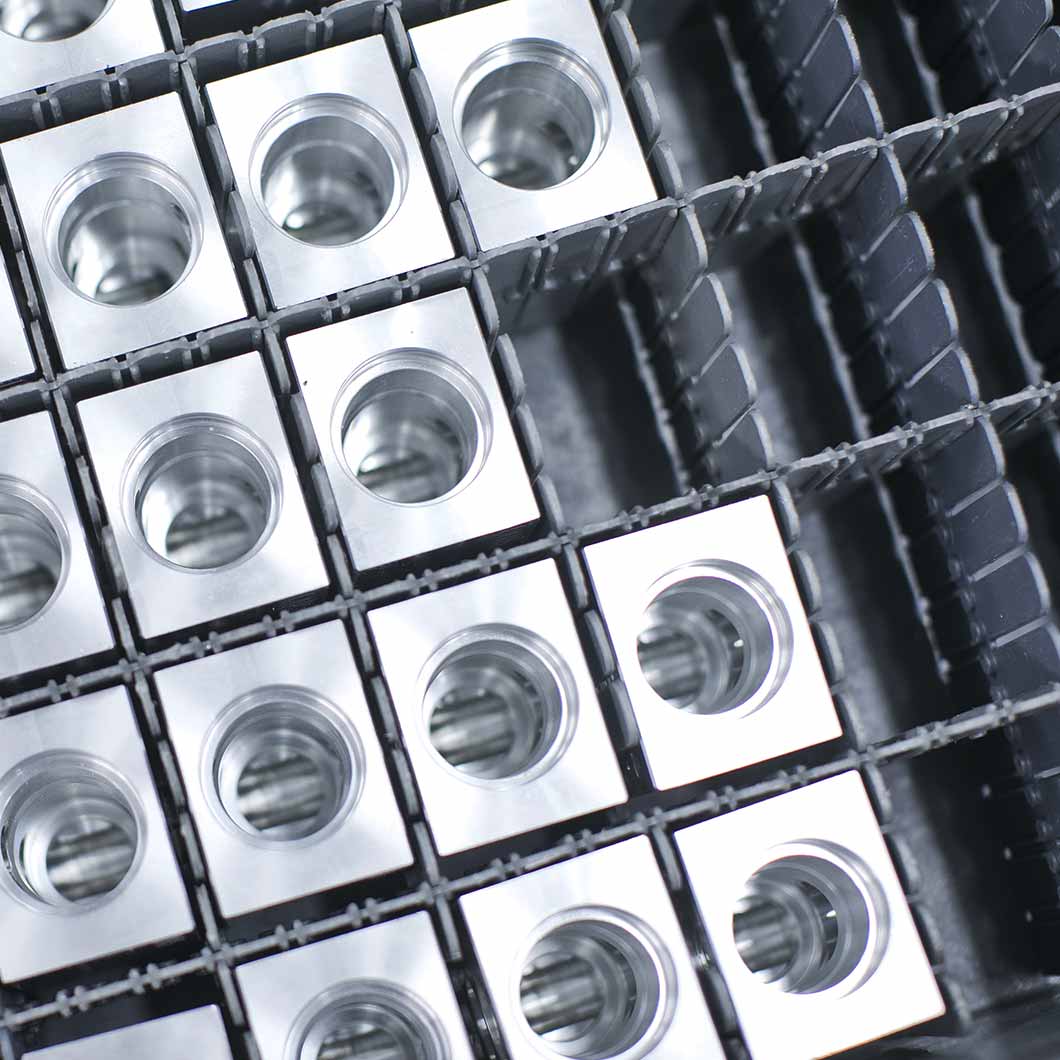 STORAGE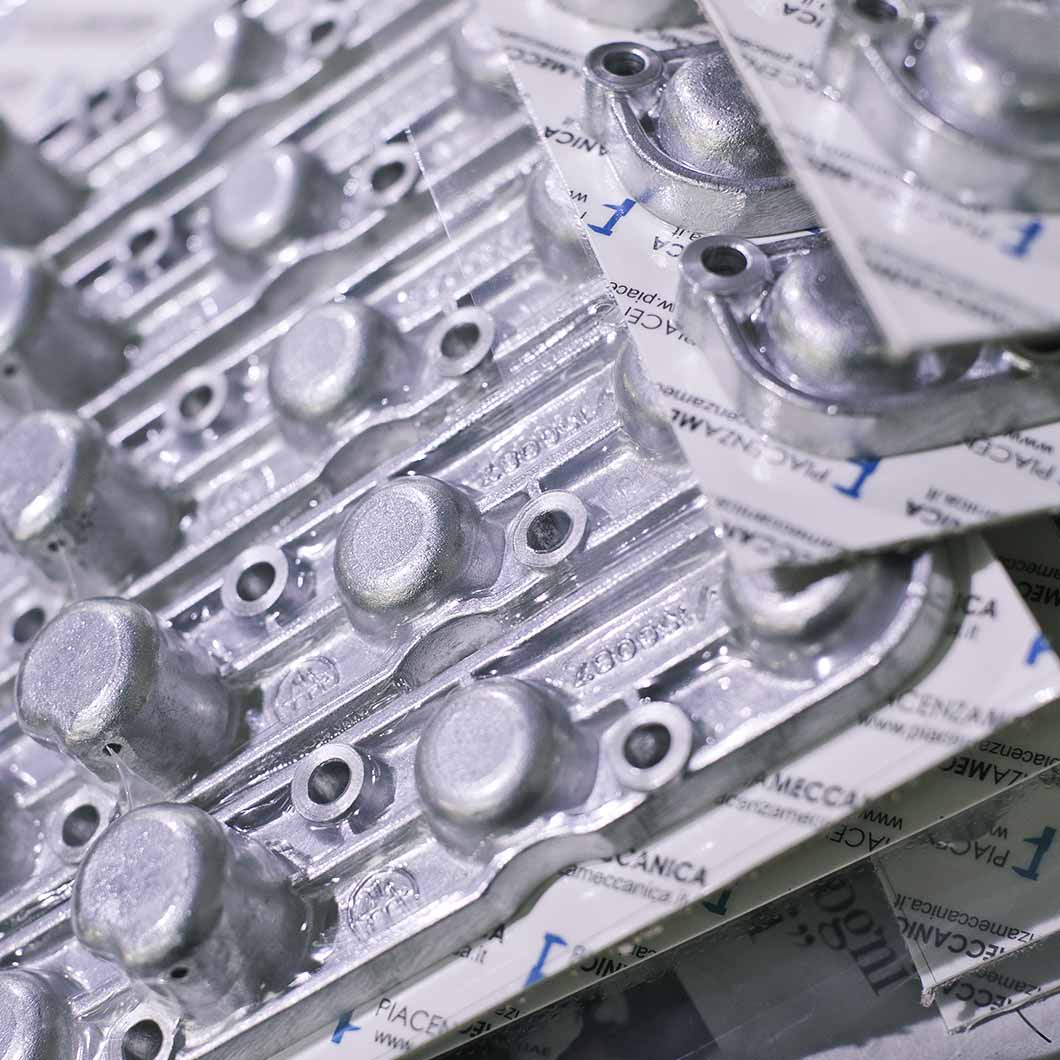 PACKAGING

Every stage of Piacenzameccanica production is handled with the utmost precision: from the complete traceability of the raw material to the finished mechanical component.
The care we take in storing and warehousing semi-finished products is our hallmark, knowing how to preserve aesthetic and functional appearance from mishap is our guarantee of quality.
Equipped with a system capable of individually thermo-packaging products, we protect the aesthetics and functionality of every mechanical part that leaves the company by wrapping it in a performant casing capable of cushioning and preventing the unexpected during the entire transportation. Even when packaged, the product is made visible, because Piacenzameccanica's quality policy has always rested on a single principle: transparency.